Holger has worked 28 years in the music industry, originally as a Danish Grammy nominated producer. He turned full-time to mastering 18 years ago.

Holger's back catalog contains more than 15,000 mastered songs, including numerous #1 hits. He has collaborated with best selling artists around the world and he has received 217 certified gold and platinum awards.

But most importantly, he has a deep passion for music and getting the best out of the mixes for his clients - whether that is a multi-platinum artist on a major label or an indie artist or producer aiming for the right sound.
A satisfied client is the best ad

Cutfather
Zedd · Katy Perry · Calum Scott
"It's important that our tracks sound as good as possible. Holger delivers in spades!"

Cutfather is an institution in the Danish music industry, an X-Factor judge, and still going strong.

Nexus Music
Nik & Jay · Joey Moe · Burhan G
"Holger matches the sound quality of the biggest mastering studios in the U.S. and offers a more flexible service!"

Nexus Music has ruled the charts for two decades with more than twenty #1 hits.

Paw & Lina
Demi Lovato · Céline Dion · Rhys
"Holger's mastering service is so good it's made us better at producing and mixing!"

Paw & Lina have had five #1 hits on the Dance Chart and are a platinum selling producer and songwriter team.

Niels Lan Doky
NHØP · Pat Metheny · Dave Sanborn
"Sublime work. I'm impressed by and grateful for Holger's meticulous work and essential contribution to the end result!"

Doky is a world-renowned jazz pianist and producer, knighted by HM The Queen in 2010.
Selected credits
Credits are for official releases on Spotify/Tidal/Apple Music, iTunes, CD & vinyl




Akon
Alexander Oscar
Alle Farben
Aloe Blacc
Alphabeat
Astrid S
Blackbear
Camille Jones
Cedric Gervais
Chris Kläfford
Christopher
Coolio
David Guetta
Demi Lovato
Ed Sheeran
Eric Saade
Fabian Mazur
Fatman Scoop
Faustix
Flo Rida
Hailee Steinfeld
Ida Corr
Imanbek
Illenium
James Arthur
James Blunt
John De Sohn
Kato
Kiaara
Kleerup
Lil Yachty
Loreen
Lukas Graham
Måns Zelmerlöw
Martin Jensen
Matt Terry
Molly Sandén
Monsta X
Ne-Yo
Petter
Rasmus Seebach
RedOne
Rhys
Rita Ora
Sean Paul
Sigala
Snavs
Svea
Swing Republic
Timmy Trumpet
Tjuvjakt
Tungevaag
Indie artists include Linying, Tuarrah, and Knifebird, as well as movie, instrumental and jazz music from The Oscar Peterson Legacy Quartet, Steffen Schackinger, and Thomas Bryla.

Spotify playlist with examples.

See the latest gold and platinum awards in the home page news.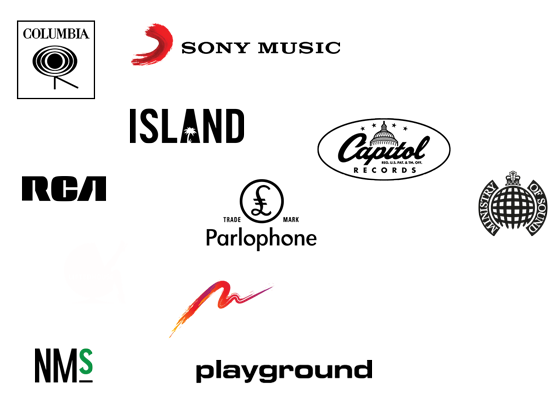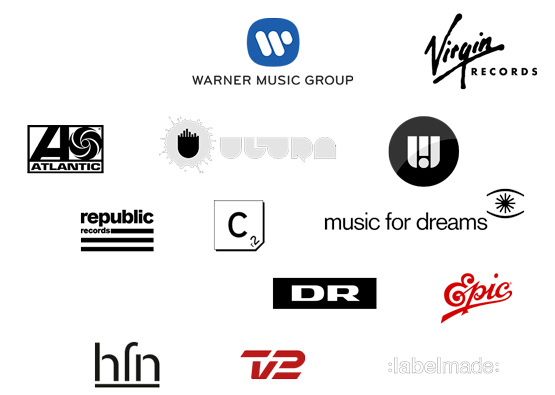 Vinyl highlights
Re-mastering a classic
Caroline Henderson - Cinemataztic
When Sony Music wanted to re-release this seven times Danish Grammy winning album to celebrate its 20th anniversary, they approached me with the task of carefully restoring and re-mastering the original versions from digital archives.

Due to the helical scan write heads used for DAT this job included procuring several tape players to find a compatible azimuth for an optimum transfer, as well as gentle digital processing and spectral repair.
Indie synth-pop
Jacob Bellens - Trail of Intuition
The 2018 solo album from Jacob Bellens (I Got You On Tape) on HFN Music (Trentemøller, Blaue Blume, Lydmor) was mainly produced by Rune Borup, whose signature sound includes wide and lush analog synths and deep bass.

The songs have Jacob Bellens' voice as the focal point, but also feature prominent drums, so the vinyl masters required full use of the dynamic range, a controlled stereo image and a focused low end.